Hello everyone!
I know I haven't made a post in a while, things have been quite busy! But I had a relaxed moment today and decided to write a post for you guys. So here's my take on Essie's Turquoise and Caicos nail polish (one of my favourites!)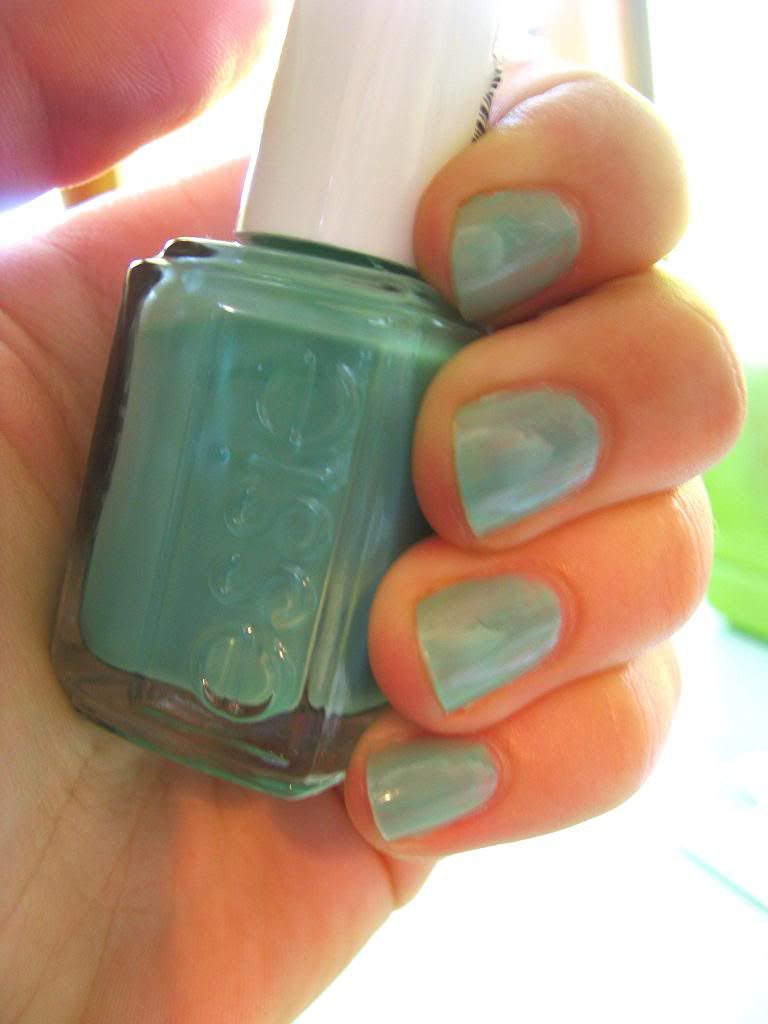 Turquoise and Caicos is a really lovely, summery colour. And, as always, the Essie nail polish is a perfect texture and consistency - with two coats, I had a nice opaque colour. It does take at least two coats, though, if you want a seamless, solid, bold colour.
Hope you all had a lovely Monday!
-
Hannah

Twitter